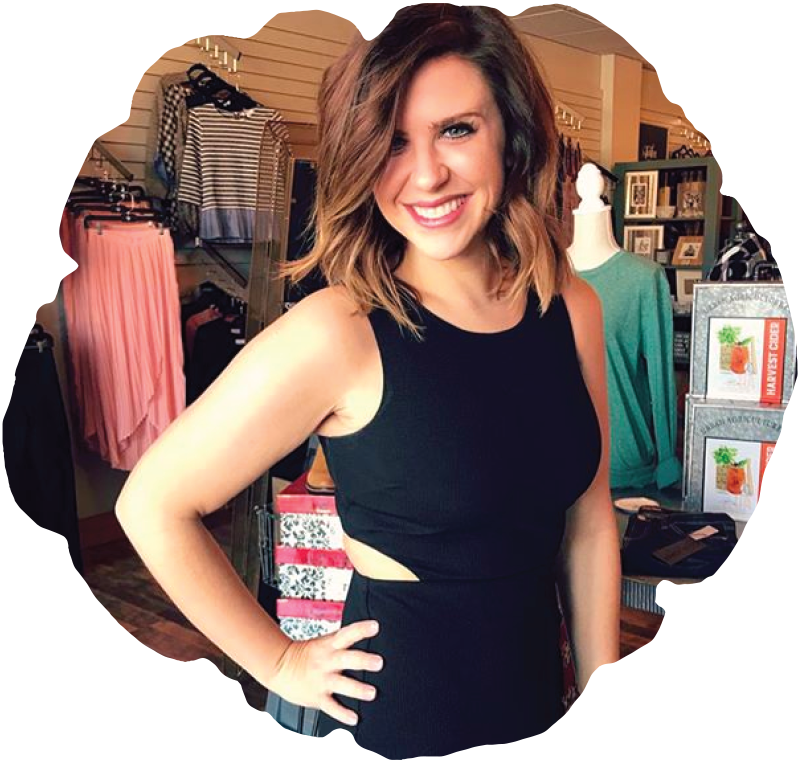 Holly Howard grew up on a tobacco farm near Murray, Kentucky. While studying at Murray State University, Holly worked at a home décor and fashion shop where she fell in love with the boutique life. After college, Holly moved to the area and took an internship with the Pujols Family Foundation, helping create and organize events.
Once settled in to the community, Holly realized she was missing something: She missed being in a boutique! With this in mind, she set about opening her own boutique to bring exclusive women's clothing and unique home gifts. Thus, the Hollyhock House was born!​She opened her first shop in O'Fallon, IL. In 2019 she returned home to her roots in western Kentucky opening in downtown Paducah.
The Hollyhock House carries home décor, fashion accessories, women's clothing and more. Holly is honored to be a part of the great community of downtown Paducah. Construction is nearing completion at what will be her permanent location at 104 Broadway. In the meantime, you can visit her at her temporary location at 106 Broadway. 
Holly looks forward to welcoming new and old friends to her new location. If you have any questions, never hesitate to reach out either via phone or email.